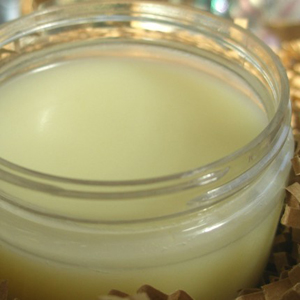 Our Organic Palm Fruit & Cherry Kernel Butter is a decadent blend of pure moisture & softness for your locs and naturally curly hair.
It has the light consistency of a hairdressing or hair "grease" that is gently whipped to a very soft consistency that instantly absorbs into hair.
Our pure & natural moisturizing butter is a non-greasy, healthy hair butter suitable for the dry & curly hair of men, women, and kids alike.
So go on…. It doesn't get any better than this:)
Our all natural hair moisturizer is available in the following essential oil blends:
Key Lime
Orange & Patchouli
Lavender & Vanilla
Peppermint & Tea Tree
4 oz. PET jar.
100% Natural
Product Information
HOW DOES THIS WORK?
Apply to wet or dry hair to instantly nourish & moisturize your natural coils without weighing them down.
Wonderful for twists, braids, afros, locs, waves, and loose curls. Will add softness and sheen to your natural hair.
WHAT'S IN IT?
Special Note: We now make this with a touch of Candelilla Wax:)
Organic Palm Fruit Butter, Organic Coconut Oil, Cherry Kernel Oil, Olive Butter, Cocoa Butter, Candelilla Wax, Agave Nectar, Vitamin E, Essential Oil Blend of your choice.
Scents available in the following essential oils & blends:
Key Lime
Orange & Patchouli
Lavender & Vanilla
Peppermint & Tea Tree
HOW DO I USE IT?
*Use it as a hair moisturizer to naturally condition dry curls, locs & waves.
*Use as a styling butter for twists, braids, afros, and locs.
*Use to give dry, coarse hair incredible softness and moisture without greasiness.
*Works great as a multi-purpose hair & body butter too:)
4 oz. PET jar
*100% Natural